We met this morning with the Siaya County Minister of Health, Dorothy Owino, along with several other public health officers and hospital administration. The main purpose of the meeting was to establish connections and for us to answer any questions they had about the project. It was truly amazing to come together with such high ranking officials and share goals and plans.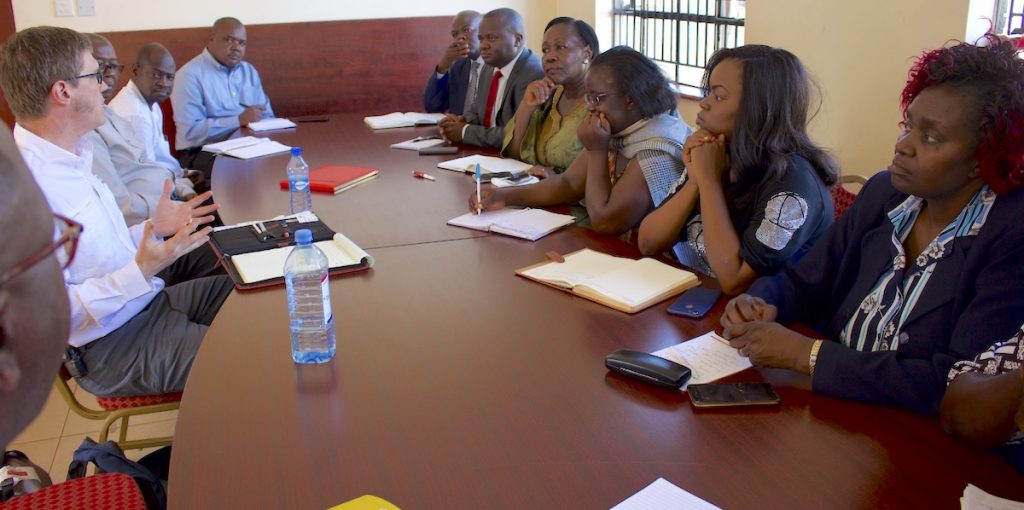 After the meeting and breakfast, we headed over to the hospital to check on progress on the incinerator. They were working on the roof and chimney and moving right along. The old incinerator was burning and filling the air with the acrid smell of burning plastic and other debris. While we were at the hospital, we joined Justin of Evolving Technologies for the hands on portion of the operation training. The operators once again wowed me with their determination to understand the process and become experts on what will ultimately be their future livelihood.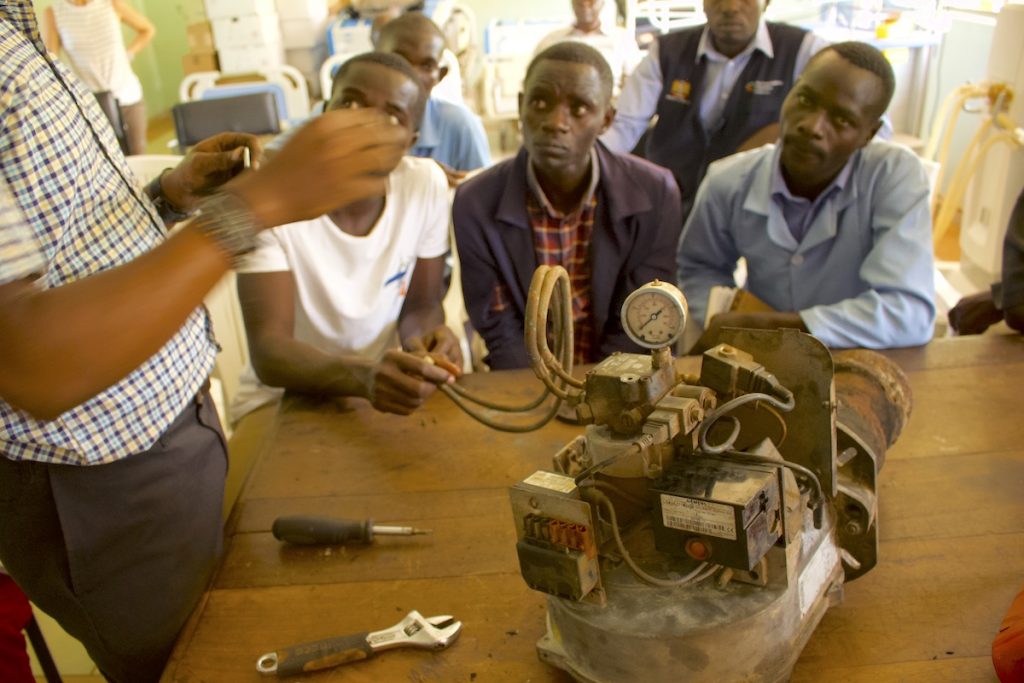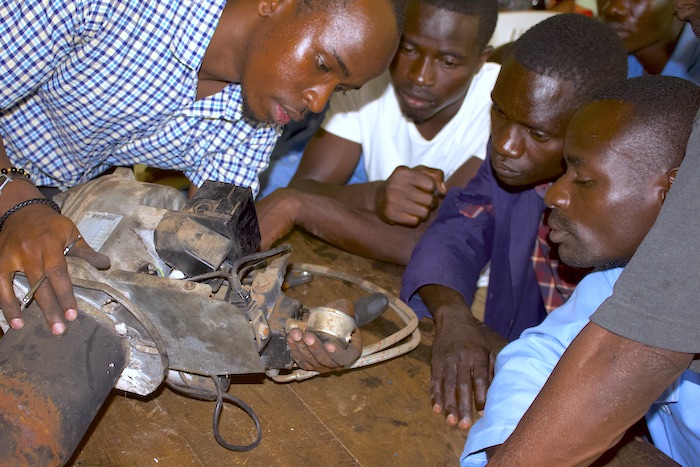 And then it was lunchtime! Benji and I enjoyed lunch with Andrew Hongo, hospital administrator and twinkly-eyed jokester who captured my heart immediately; Cynthia, a beautiful, sweet, pregnant hospital public health officer whose laughter at my jokes made me feel good; Gottfried, who has taken to fist-bumping me regularly, so I think we're forgiven for our 1st-day-tardiness; and George, our host and man of action.

Following lunch, we reconvened at the hospital for another site visit and further planning.  We left the meeting feeling good about budget, long-term sustainability, and identification of issues before they become catastrophic.  A quiet dinner followed, then lights out at the end of an exhausting but fulfilling day.
Kathryn Blount
Asheville Engineers Without Borders Chapter Secretary